K1 Next 2
Your way to success.
4. September 2021
@
13:00
–
18:00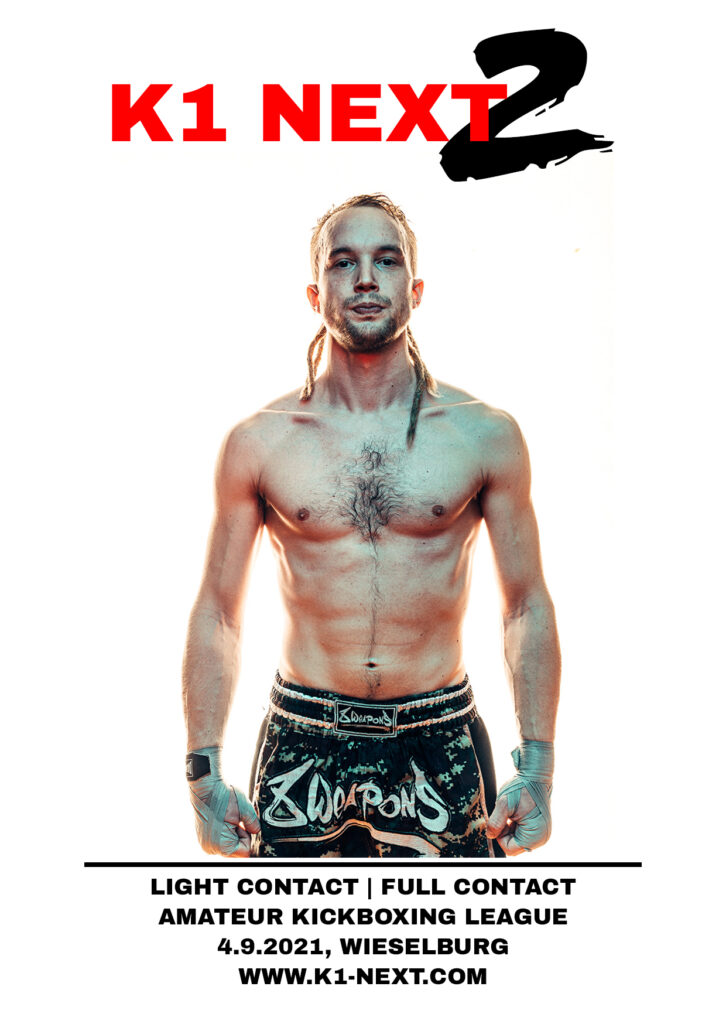 The K1 NEXT 2 Gala is your opportunity to gain ring experience in kickboxing according to K1 rules. Fight your way through to the top.
After the preliminary rounds, fighters are divided into performance classes in order to compete against each other afterwards. The fight takes place with a helmet, shin guards and K1-Next gloves. The result: a great show and fair fights between competitors on the same level. Do you want to get in the ring? Then register now for K1 Next 2!
Registration Info
To participate in K1 Next 2, register now.
https://docs.google.com/forms/d/e/1FAIpQLSfj9BOsEFuVPJlIV4Ka6pQ1k0XMwS2TYvplaTdbzTwGESnZNQ/viewform
REGISTRATION DEADLINE: 28. August 2021
PARTICIPATION FEE: 25 EURO