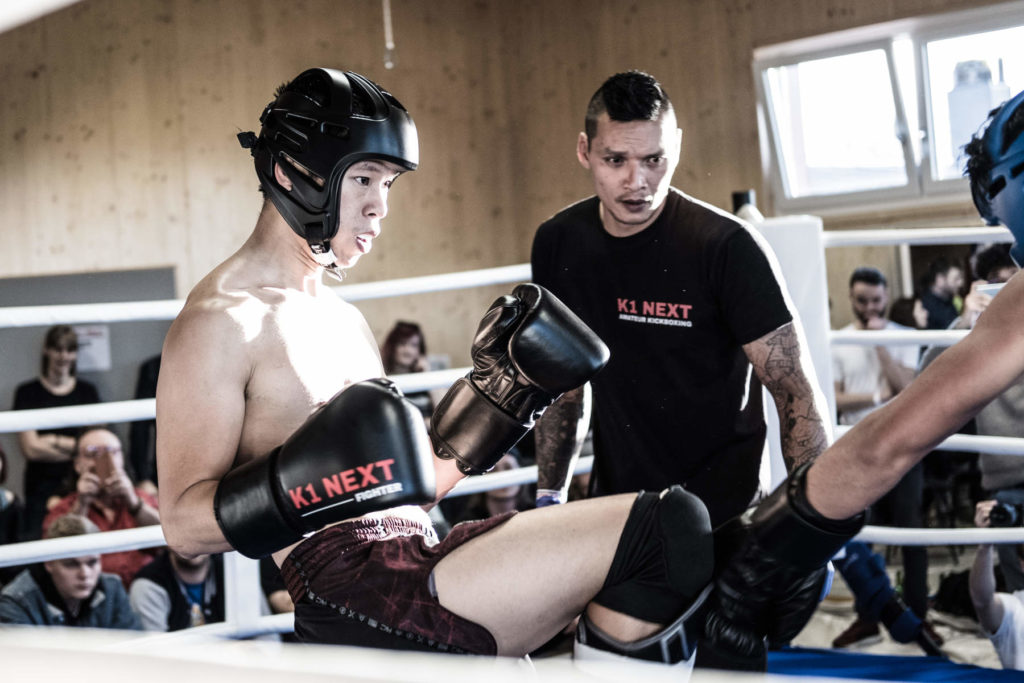 LEague & Rules
K1 Next is a martial arts league that offers motivated and talented young athletes the opportunity to get a taste of ringsports in a strongly regulated environment.
Anyone who wants to prove themselves in the ring can create a free K1 NEXT account and sign up for upcoming events. Participation in the PRELIMS (qualification events) is strongly recommended. Afterwards, the gala fighters will be matched appropriately by the K1 NEXT Sports Committee consisting of K1 NEXT officials and coaches of member gyms. Fairness and justice are our top priority.
At K1 NEXT gala events participants can confront each other in either light or full contact fights with K1 rules. Each fight is 2×2 minutes plus an optional extra round. Our sports commission divides the matches according to certain criteria in order to find athletes of equal experience and skill.
The K1 NEXT event team will provide photos and videos for each participant. By participating in a K1 NEXT Event, you consent to the use and publication of certain personal data, image and video material (e.g. for Fightcard or Hall of Fame).
Special K1 NEXT boxing gloves will be provided for the duration of the event. The rest of the equipment can be put together individually according to the rulebook.
If anybody's getting a shot, somebody's getting a shot against me because I'm the guy to beat.